Ahlan Simsim, Welcome Sesame
The name of the program is Ahlan Simsim, meaning "Welcome Sesame" in Arabic. The name not only reflects the welcoming, inclusive spirit of the program, but also represents our goals to restore hope and possibility to a generation of children.
100&Change winner
We are honored that the MacArthur Foundation has selected this program as the winner of its 100&Change competition, a one-time $100 million grant to "make measurable progress toward solving a significant problem of our time."
This award allows the IRC and Sesame Street to create Ahlan Simsim, which will be the largest early childhood intervention in the history of humanitarian response. We want to thank the MacArthur Foundation for making the transformational investment needed to give refugee children a path forward for generations to come. Learn more
About our partnership
We're working together to give millions of children in Syria, Jordan, Lebanon and Iraq the support they need to learn, grow and thrive. We will combine Sesame Street's history of proven educational content with the IRC's decades of expertise in conflict zones to help these young refugees and their families cope with crisis and build a brighter future. Learn more.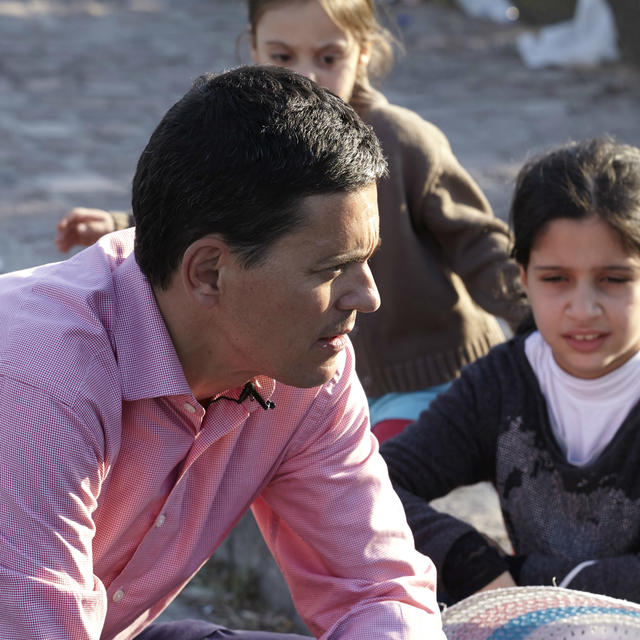 "Refugee children have been waiting for a champion and now they have found one. This MacArthur grant is a transformational investment that will bring hope and opportunity to a generation of refugee children whose lives have been uprooted by the Syrian crisis, and will create a model for investment in early childhood services around the world. At a time when governments are in retreat, NGOs and philanthropists need to step up, and that is what we are determined to do."

David Miliband

President and CEO, International Rescue Committee