The world is celebrating the extraordinary rescue of the Wild Boars soccer team from a flooded cave network in the Mai Sai district of Thailand, but the incident has also shined a spotlight on a humanitarian crisis on the Thailand-Myanmar border that has been overlooked since the start of military rule in Myanmar in the 1960s. Three of the boys, as well as their coach, 25-year-old Ekkapol Chantawong, belong to Thailand's stateless population. "Coach Ek" and these boys have escaped from the treacherous caves, but remain trapped, as they have been all their lives, in a state of legal limbo.
Statelessness is a serious and little understood problem common in regions like the Myanmar-Thailand border plagued by conflict. Stateless persons are not recognized as citizens of any country. "Theoretically, all people must be under the care and protection of at least one state," said Thai lawyer and human rights activist Surapong Kongchantuk. "But in reality, there are more than 500,000 persons in Thailand who do not have any nationality, even though they were born and raised in Thailand." 
Although health care and education are provided to all people in Thailand, it can take more than 10 years for some stateless people to get nationality to acquire Thai citizenship, according to Surapong. Those awaiting a decision cannot legally work, open a bank account, travel, vote, or own property. Those without any documentation or nationality verification can be deported and are perpetually vulnerable to exploitation such as sexual violence, human trafficking and forced labor.
How did some of the members of the Wild Boars become stateless? Like many others in this situation, they came from minority groups subjected to ethnic conflict, human-rights abuses and economic deprivation in Myanmar. In many cases stateless persons are simply denied citizenship at birth. Hundreds of thousands of them have crossed the border to northern Thailand.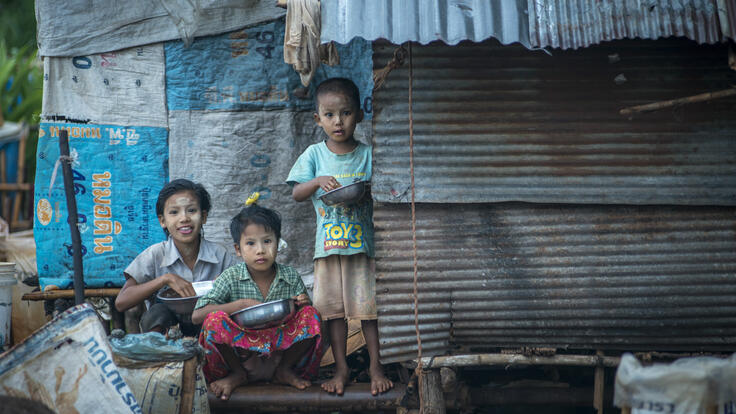 Coach Ek was the boys' only caregiver for 18 days. Himself a member of the stateless Shan community, he has said that the lack of status of some members of the team had often deterred the team from traveling to away games —and will prevent some of his talented players from becoming professionals unless they acquire a nationality. 
One of the young players, Adul Sam-on, who proved an invaluable translator to the team's English-speaking rescuers, is a stateless member of the Wa, a self-governing tribe not recognized by Myanmar or Thailand. Adul's parents smuggled him into Mai Sai when he was six years old so he could gain an education and escape the fate of becoming a child soldier.
Adul was taken in by a local Baptist church and, at age 14, is the pride of his community. He excels at academics and sports, speaks five languages, and has earned himself full tuition at school. Although Adul and his teammates have experienced countless ordeals beyond finding themselves trapped a mile underground, they've managed, with the help of Coach Ek, to demonstrate their resiliency. 
The boys' story has raised hopes of a better life for all stateless people in Thailand. Meanwhile, the team has vowed to play soccer every chance they can. The game provides them with a sense of normalcy, even in their very abnormal condition of statelessness.
UPDATE, Jul13: The Independent newspaper reports that Thai authorities have now promised to provide Coach Ek and the stateless boys legal assistance and say that, barring complications, all will have Thai nationality within six months.
 
The International Rescue Committee in Thailand
The IRC helps displaced people along the Thailand-Myanmar border to understand and assert their rights and successfully seek appropriate legal remedies. The IRC also supports migrant advocacy networks in Thailand and provides critical legal, health and protection services to approximately 100,000 refugees living in camps. Read about our work in Thailand.