The IRC and the LEGO Foundation
PlayMatters
Research has shown that play gives refugee children a chance to overcome trauma, learn and thrive. Through a new initiative called PlayMatters, the International Rescue Committee and the LEGO Foundation are working together to show that it is possible to reach every refugee child in East Africa with play-based learning.
We are starting in Uganda and Ethiopia, home to nearly one million refugee children who have been displaced from their homes. We will work with local governments, teachers and caregivers to help reimagine the education system. 
After all, we know that play matters—and the earliest years count the most. Learning through play helps kids develop social and emotional skills and build resilience. It strengthens the brain connections essential for future development. And most importantly, it gives children the opportunity to imagine a future of their own design.
Around the world, more than 62 million children remain out of school in countries affected by war and displacement. Through first-of-their-kind programs for families and schools, we hope to reach our goal of making learning through play a centerpiece of childhood for kids everywhere.
About how long are most refugees displaced from their homes?
1 year
5 years
10 years
20 years
The average length of displacement is 10 or more years. That means a child can grow into adulthood without ever being able to return to their home country. As conflicts last longer and people are displaced for decades, the needs of refugees have changed. Education has become increasingly important.
> 62M
children are missing school in countries affected by war and displacement.
> 3M
refugees are living in limbo in East African countries struggling to host them.
< 3%
of all humanitarian funding has gone toward education in recent years.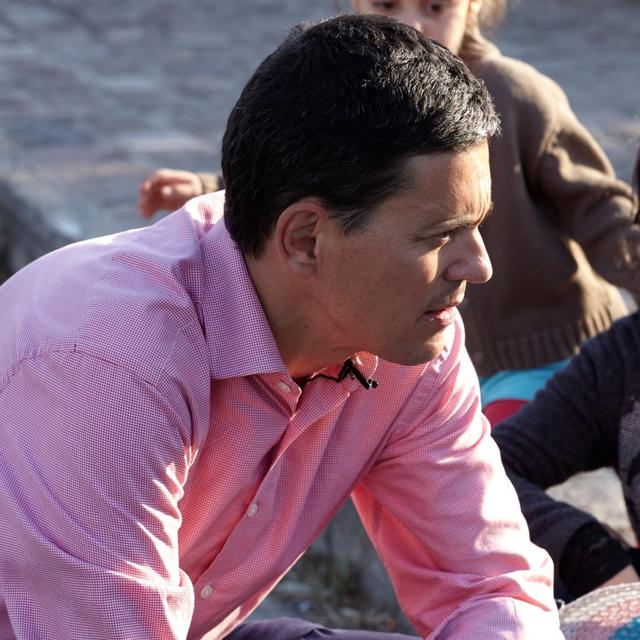 We know that nearly half of all refugees are children, but humanitarian funding still thinks of education as just an add-on. We need big solutions with bold ideas that put education at the forefront of humanitarian response. With the LEGO Foundation's investment in play-based learning and the IRC's expertise in reaching the most vulnerable, this partnership has the potential to reshape education for a generation of refugee children.

David Miliband,

President and CEO, International Rescue Committee