Thank you for your interest in supporting refugees and taking a stand for welcome in your community.  You are vital to protecting the values that make this country who we are. On behalf of those we serve, thank you. Here's what you can do to help. Please note that advocacy opportunities continue to be refined and scheduled, so watch this space in the coming days and weeks.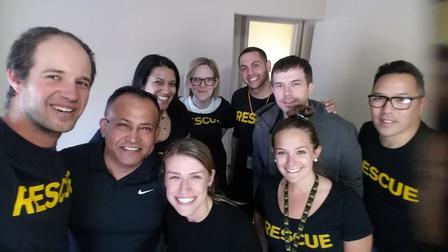 Stay informed
Speak up
Donate In-Kind
Each of our offices has different in-kind needs based on their storage capacity and refugee population. Please see specific links below for details:
You can donate in-kind as an individual or get a group together to organize a drive to reach more families. Please note that our San Jose, Oakland, and Turlock offices have very limited storage available. 
Volunteer
Each of our offices has different volunteer needs based on their programming and staff capacity. Please see specific links below for details:
The IRC in Oakland is pleased to provide our local and national partners with opportunities to engage meaningfully and directly with our work. All activities can be paired with an education session that teaches participants the basics of refugee resettlement. More information here. 
Give
The IRC is consistently awarded high marks by charity watchdog groups for our efficient use of financial support and the effectiveness of our work. Of every $1 the IRC spends, more than 89¢ goes to programs and services that directly benefit refugees and communities affected by war or disaster. Donate now to support refugees in Northern California. 
Planning to give $100? Consider making a monthly contribution of $10 and becoming a Rescue Partner. This allows us to plan ahead to serve the needs of our clients.
You may be able to double — or even triple — the impact of your generous donation with a matching gift from your company. 
We recently established a housing subsidy for to help  refugees in the Bay Area with housing costs.