For decades, welcoming refugees united Republicans and Democrats. In fact, Republican presidents have set some of the highest refugee admission ceilings in American history. Learn about some of the U.S. presidents who have stood with refugees fleeing from war and persecution.
Which U.S. president helped create a program that resettled around 300,000 refugees after the Vietnam War?
John F. Kennedy
Lyndon B. Johnson
Ronald Reagan
Gerald Ford
In 1975, Gerald Ford, a Republican, pushed through the Indochina Migration and Refugee Assistance Act to assist Southeast Asian refugees who were displaced after the Vietnam War and feared reprisals by the Communist Party.
The program resettled around 300,000 refugees from Vietnam, Cambodia and other countries between 1975 and 1979. Resettled refugees were sponsored by churches and volunteer families. These sponsors provided food, clothing and shelter.
During a news conference on May 5, 1975, Ford addressed the widespread opposition of resettling refugees in the U.S.:
"I am primarily very upset because the United States has had a long tradition of opening its doors to immigrants of all countries…"
Ford was quoted further by Senator Hugh Scott, the Senate minority leader from Pennsylvania: "It just burns me up, these great humanitarians. They just want to turn their backs. We didn't do it to the Hungarians, we didn't do it to the Cubans and, damn it, we're not going to do it now."
Which president's grandson said "my grandfather never would have been president" had America barred his family?
George W. Bush
John F. Kennedy
Richard Nixon
Ronald Reagan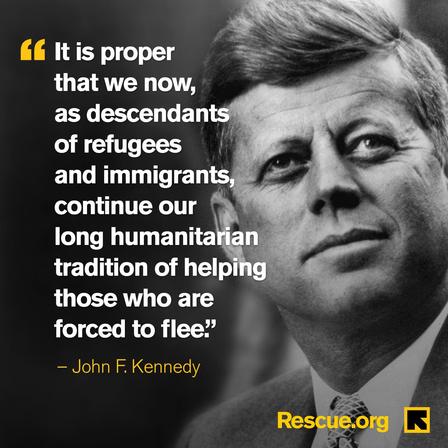 John F. Kennedy's grandson, Jack Schlossberg wrote in a Time op-ed that if the Kennedys had been barred from entering America after fleeing Ireland during the famine, "my grandfather never would have been president."
In 1961, Kennedy, a Democrat, wrote a letter urging the government to pass legislation appropriating more financial assistance to refugees. He did not want to abandon America's long humanitarian tradition of helping those who are forced to flee to maintain their lives "as individual, self-sufficient human beings in freedom, self-respect, dignity, and health."
Which U.S. president signed today's refugee resettlement program into law?
Jimmy Carter
Ronald Reagan
Gerald Ford
John F. Kennedy
Jimmy Carter, a Democrat, signed into law the Refugee Act of 1980, creating the modern refugee resettlement program. It moved from an ad hoc approach to a permanent and systematic process for vetting, admitting and resettling refugees.
Under Carter, the 1980 Refugee Act also created a process for reviewing and adjusting the number of refugees allowed to enter the U.S. to meet emergencies and required annual discussion between Congress and the president. Since then, the average annual admissions ceiling has been nearly 95,000 refugees.
In a 1980 speech, Carter declared America "a country of refugees," and said that it would continue to "provide an open heart and open arms" to those fleeing Cuba and seek additional assistance from Congress to care for those in need.
Which U.S. president vowed to "continue America's tradition as a land that welcomes peoples from other countries?"
Ronald Reagan
Barack Obama
Bill Clinton
George W. Bush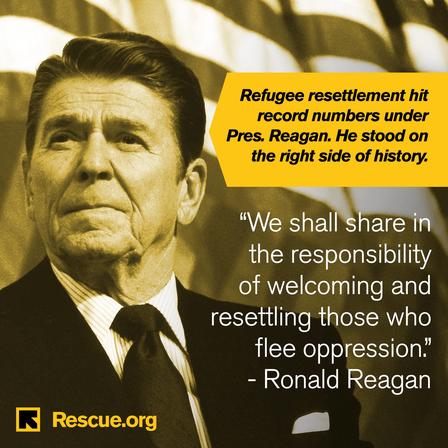 Ronald Reagan, a Republican, said this during an immigration speech in 1981. Reagan took a welcoming stance toward refugees. "We shall also, with other countries, continue to share in the responsibility of welcoming and resettling those who flee oppression," he said.
During his presidency, Reagan was faced with a number of refugee crises. Almost 125,000 Cuban refugees were arriving to the U.S., thousands of people were fleeing the Khmer Rouge genocides in Cambodia, and there were still many Indochinese refugees after the fall of Saigon in 1975. Reagan knew that immigration and refugee policy was an important part of America's past and fundamental to its national interest.
The United States has long accepted refugees fleeing persecution or war, from taking in hundreds of thousands of Europeans displaced by World War II to welcoming people escaping from brutal conflict in Syria. Yet, today the Trump Administration is turning its back on refugees: for three years in a row, the administration has set the lowest refugee admissions goal in U.S. history. The admissions ceiling for 2020 is only 18,000, a stark decline from the average admissions cap of 95,000 under both Republican and Democratic administrations since the program was founded.
Take action
Congress is currently considering legislation that would ensure the U.S. upholds its tradition of welcoming refugees. The GRACE Act would return the admissions program to normal levels by setting a minimum annual goal of 95,000 in line with the historic average. Ask your member of Congress to support this important legislation.
Learn more
The IRC has more than 20 offices across the U.S. that support newly arrived refugees by providing immediate aid, including food, housing, and medical attention. Learn more about our work.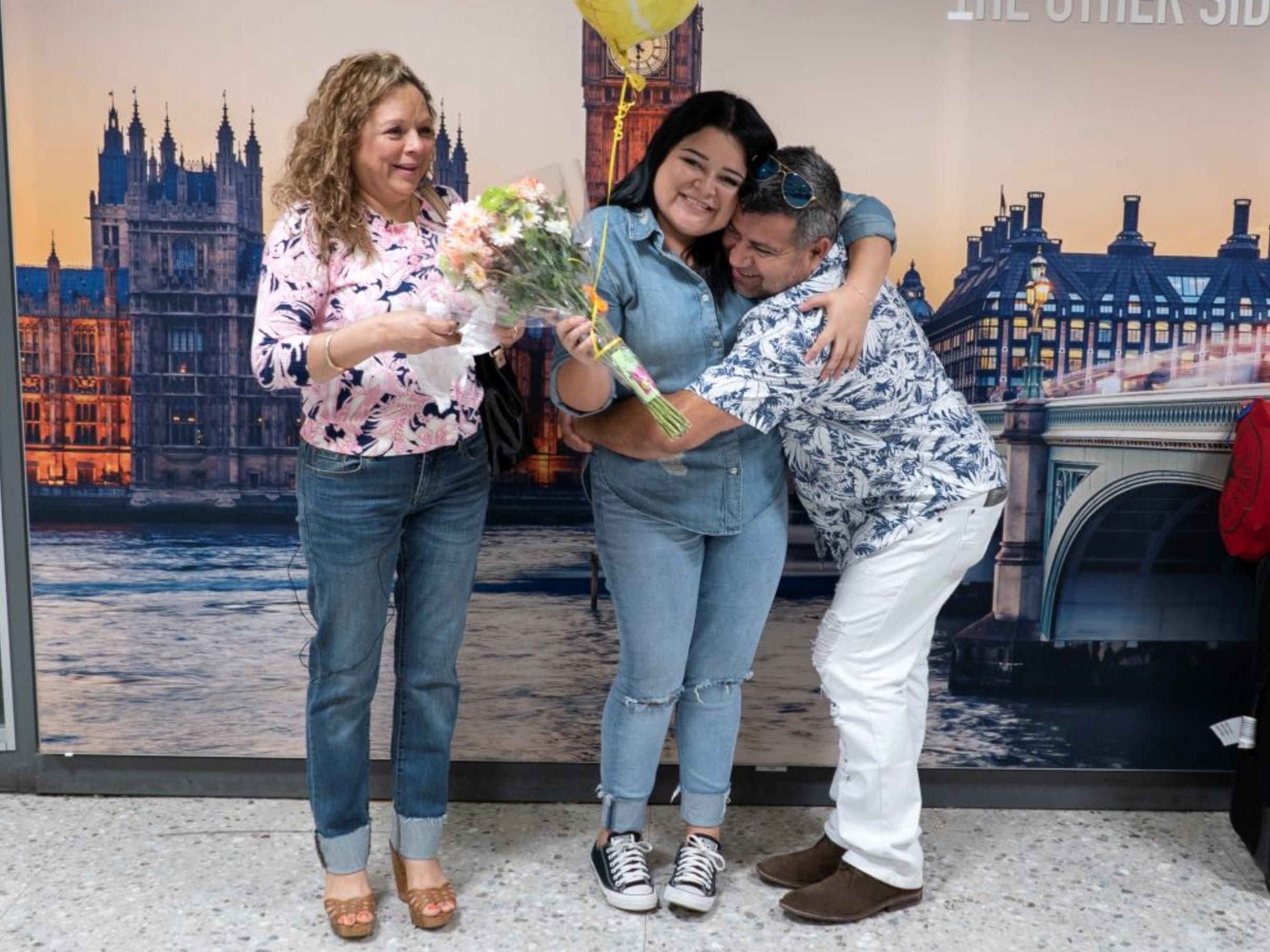 Tell your representative to support the GRACE Act