A learning through play approach
Learning through play is proven to help build essential life skills, improve mental health and resilience, and encourage a love of learning in children. PlayMatters helps teachers use active teaching and learning techniques that build upon a child's natural desire to play. These methods allow students to question, experiment, practice and discover in a positive, safe and inclusive environment, helping them develop critical life skills.
PlayMatters helps refugee children, as well as children in host communities, to counterbalance negative experiences with a fun way to learn. The learning through play approach improves the social and emotional health of participants and helps children learn to manage stress. It also helps children enjoy learning while building their creativity and problem-solving skills.
This makes learning through play an important strategy for helping children who have been affected by conflict, disaster or displacement.
Learn more about how the LEGO Foundation helps the IRC bring learning through play to children impacted by crises.
800,000 children and counting
PlayMatters will provide 650,000 children between the ages of 3 and 12 in Uganda, Ethiopia and Tanzania with learning through play. We will reach an additional 150,000 children with emergency support in Ethiopia, increasing access to education for children affected by conflict or disaster.  
PlayMatters also encourages parents and caregivers to support play-based learning. We host meetings with community leaders and parent-teacher associations to explain our approach and show how play-based learning can be used at home. The PlayMatters project concentrates on inclusivity. We understand the diverse experiences of children, parents and educators and work toward designing activities that benefit everyone.  
Find out more about PlayMatters here.
When the COVID-19 pandemic struck East Africa, the ensuing school closures impacted the PlayMatters project. In response, we created the PlayMatters at Home program so that children could continue to develop and learn.  
Of the 800,000 children we will reach through PlayMatters, 200,000 have been provided with PlayMatters at Home learning packets published in 18 languages. To date, PlayMatters at Home has also produced 20 episodes of the Dunga radio show, which is broadcast in eight languages. The radio show features a character named Mama Viazi, who lives in a fictional refugee settlement called Dunga, where she teaches lessons that impart social and emotional learning. Dunga was originally conceptualized as part of Play Well, another IRC project in partnership with the LEGO Foundation.
Since 2021, PlayMatters has been conducting research on how to best develop and provide play-based learning in refugee contexts. As one of the first large-scale projects using a learning through play approach, PlayMatters endeavors to help the world understand how to support the social and emotional learning of refugee children and children from communities that host refugees.  
We have researched how to best integrate learning through play into schools and will assess PlayMatters' impact on participants. Findings from PlayMatters' first year highlight the importance of family and community in encouraging learning through play and developmental outcomes.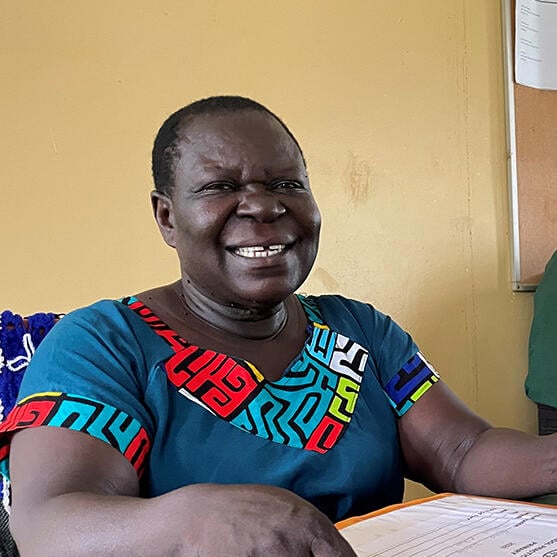 "Teaching through hands-on ... ways like practical activities makes learning lively and memorable for children. They also become more confident. Teachers need to think outside the box and make learning enjoyable, and let children relate and participate in the process."

Christine Chandiru

Principal of Kitgum Core Primary Teachers Training College